Stewart and Stewart Plumbing and Heating Services
Lee Stewart started as an apprentice in 1989 at Nescot College, Epsom and joined an Esher based company working predominantly in central London. He eventually became a Senior Engineer managing large projects, design as well as specifying and consulting on large domestic installations.
With the birth of my first daughter Stewart and Stewart was created. We worked through recommendation with the best architects and basement companies in London, building award winning plant rooms on complex mechanical and electrical installations.
Today Stewart and Stewart prides itself on undertaking the highest quality plumbing, heating, installation and renovation work for customers all over South East and South West of London. We saw a growing need for a professional maintenance company, that could help single or multiple property owners.
Our approach to providing the highest quality maintenance services is very simple – it's all about trust, competence and integrity, whilst being competitive.
It's the simple things that make the difference: site visits at short notice, being punctual, expert workmanship and tidying up after ourselves. In short, doing the job right; it's what our customers expect – and it's what we do best.
Meet the team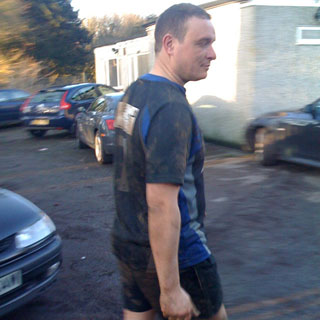 Lee Stewart
Lee Stewart is a Gas Safe engineer who has worked in mechanical services for 25 years. His hobbies include rugby, boxing and the restoration of 1950s Italian Motorbikes.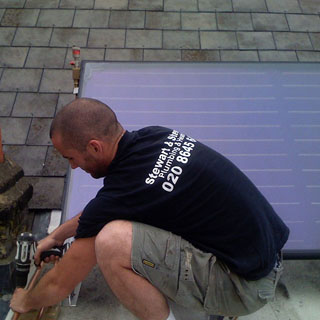 James Hodge
James Hodge is a Gas Safe engineer with an exceptional eye for detail. His hobbies include boxing and supporting Chelsea.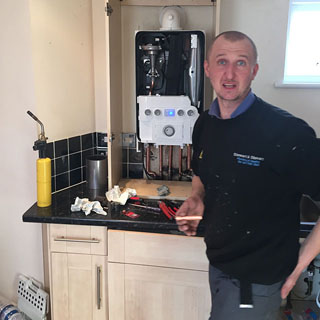 Kriss Krol
Kriss Krol is an skilled and enthusiastic plumber and tiler. His hobbies include making honey and golf.
Ron Donald
Ron Donald is our tiler, his hobbies include rugby and rock climbing.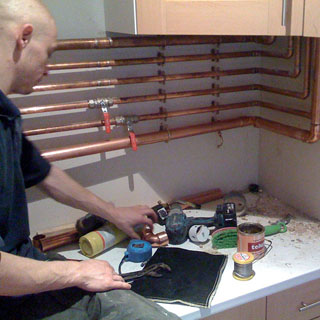 Harry Carter
Harry Carter is a Gas Safe registered engineer who has been with us since starting as an apprentice.
His hobbies include Crystal Palace football team and photography.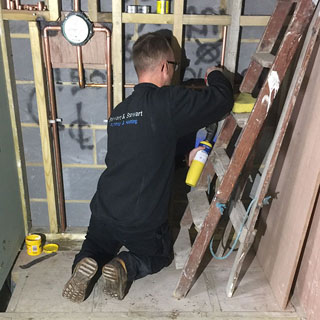 Alfie Matthews
Alfie Matthews is an apprentice at Nescot the same college Lee trained at.
His hobbies include golf, cooking & trying new cuisines.