Boiler Servicing and Gas Safety Inspections
Gas Safety Inspections £86 + VAT
Gas safety inspections are one of the most important requirements. As a landlord, it is a legal requirement that you have a Gas Safe inspection on your rented properties annually. From this inspection, you will receive a certificate if the appliances are passed or a warning notice if any appliances are failed.
The important of a Gas Safe inspection is to ensure that individual gas appliances within the property are working safety and correctly, therefore ensuring that no harm can come to any occupants as a result of the appliances.
On the certificate, it will be detailed exactly what checks have been carried out and if the appliances inspected meet the appropriate safety records.
What would you see on the certificate?
Description and location of each appliance checked
Name, registration number and signature of engineer
Date of which the checks were carried out
The address of the property the appliances are installed
The landlords name and address
Any safety defects identified and any action required to rectify
Confirmation of the results of the safety checks carried out on the appliances
Boiler Servicing £65 + VAT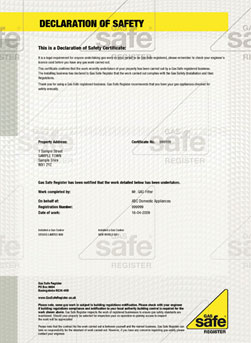 Having an annual boiler service is definitely a must. The three main reasons for this is reliability, efficiency and safety.
It is also in the terms and conditions of boiler guarantees to have a yearly service carried out. So this is a must to keep your guarantee valid
An engineer will firstly visually check that the boiler and flue are correctly internally and externally installed, then the general operation of the boiler is observed.
These checks include:
Flue and combustion
Electrical connections
Seals are intact
Condenser traps and pipes
Correct gas pressure devices
Combined Boiler Servicing & gas safety offer £125 + VAT